April 6, 2019- Menlo Park, CA & Los Angeles, CA
Future Today, the multi-platform video distribution company, has entered into a partnership with Cyber Group Studios, to launch YayToons, a new free app that features fun and safe animated content for children ages 3 to 8-years-old. Nearly 300 episodes from a multitude of series are available in the U.S. on OTT platforms, including Amazon Fire TV, Roku, and Apple TV, with potential for further expansion in the future to other platforms both in the U.S. and internationally.
Future Today is distributing via the YayToons branded platform the slate of series from Cyber Group Studios for preschoolers and kids, including The Bellflower Bunnies, Mini Ninjas, Mirette Investigates, The Pirates Next Door, Tales of Tatonka, Adam's Bakery, Zou, Balloopo, Mia, Leo The Wildlife Ranger, Tales of Tatonka, Adam's Bakery and Animalia with more to come.
"We are thrilled to have an OTT platform to showcase our animated series that are enjoyed by kids worldwide under the new YayToons brand and also to have a great partner in Future Today," says Richard Goldsmith, CEO & President, Cyber Group Studios USA.
"YayToons guarantees something for all kids with exciting magical adventures where you can battle alongside Mini Ninjas, hang out with a family of zebras on Zou, learn about animals with Leo the Wildlife Ranger, and much much more, and we are thrilled to be in partnership with Cyber Group Studios to utilize distribution capabilities to bring this valuable branded content to numerous OTT platforms," comments Vikrant Mathur, Co-Founder of Future Today, Inc.
About FutureToday
Future Today, Inc. is a pioneer and leader in the OTT media and technology landscape having launched its first suite of OTT channels in 2011. Future Today works with over 350 Content Partners to help distribute, market and monetize their content by creating custom branded channels on platforms such as Roku, Amazon Fire T.V., Apple T.V., and Smart T.V.s. The company also operates Happykids.tv, which is the most popular free, ad-supported Kids & Family channel on streaming devices. To date, the company has amassed more than 60 million downloads of their more 700+ channels across a diverse segment of categories with Kids & Family being one of the largest. For more information, visit FutureToday.
About Cyber Studios
Cyber Group Studios is a French independent, multi-award-winning company which develops, produces and distributes its own- and third-party audiovisual productions and brands. The company focuses on content with strong global appeal targeted particularly to kids and families, namely with 3D CGI and 2D HD-animated productions (TV series and movies). Its mission is to bring the best quality entertainment to audiences produced by top creative talent and to develop breakthrough technologies to enhance its productions. The company also aims to collaborate with other top creators and producers to help them bring their creations to market with outstanding content distributed and marketed through Cyber Group Studios' worldwide operation.
Following the opening of a subsidiary in Los Angeles (USA) and Roubaix (Hauts-de-France), Cyber Group Studios has created an interactive division aimed at developing games and interactive experiences on digital platforms (IOS, android) as well as on traditional console platforms (Sony PlayStation, Microsoft Xbox, Nintendo Switch and PC). Visit us at cybergroupstudios.com and follow us on Instagram (@CyberGroupStudios), Twitter (@CyberGroupSDs), Facebook (@CyberGroupStudios) and LinKedin (#CyberGroupStudios).
Media Contact:
Michelle Orsi
Three.Sixty Marketing + Communications
michelle@360-comm.com
310.418.6430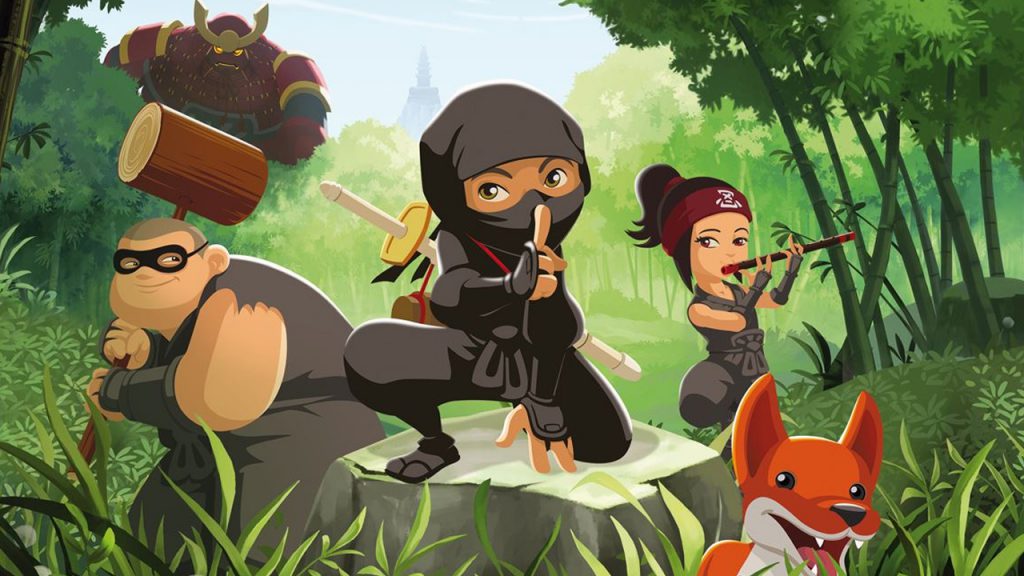 Have more questions?
Please be in touch – we look forward to hearing from you.