Atlantyca Entertainment Partners Again with Future Today to Stream the Popular "Geronimo Stilton Animated Series" in the US and UK on Their HappyKids Channel
Milan & Menlo Park, CA – October 9, 2021
Atlantyca Entertainment's popular animated series "Geronimo Stilton" is joining their "Bat Pat" animated series on HappyKids, Future Today's flagship kids and family streaming platform. This new partnership with Future Today, marks the second deal for the two companies, Atlantyca and Future Today, having secured the streaming rights earlier this year to Atlantyca's spooky and comical animated adventure series Bat Pat.  
Beginning October 2021, the first season (26 x 23 min) of Geronimo Stilton will be available on HappyKids streaming platform throughout the US and the UK. Based-on the books of the same name by Elisabetta Dami (Scholastic distributes in the US) both the books and TV series tell the tales of a journalist mouse as he and his family scour New Mouse City for scoops and travel on wonderful adventures around the world.  
"We are so excited to have found the right streaming partner for our beloved "Geronimo Stilton" animated series," noted Alessandra Dematteis, Distribution Manager. "We are very anxious to bring his animated adventures back to his many fans.  His old and new young reading enthusiasts can now enjoy seeing all of his delightful adventures come visually to life on their own favorite screens."
Future Today and the HappyKids network of channels have quickly become one of the largest publishers of family-friendly content on streaming platforms, with a portfolio of over 150 apps for channels dedicated to the genre, and provides 24/7 access to many of today's most popular TV series and movies free of charge to viewers across the world.
"Geronimo Stilton is a captivating, animated family series young viewers love," said David Di Lorenzo, SVP, Kids & Family at Future Today. "Geronimo's evolution from page to screen has allowed an entire new generation of fans join in on the adventures, while expanding their curiosity and imaginations. We couldn't be happier to extend our partnership with Atlantyca Entertainment, and bring their extensive library of premium children's content to millions of HappyKids viewers."
The HappyKids channel is entirely free, COPPA compliant and KidSafe certified, and is available across numerous streaming platforms and devices, including Roku, Apple TV, AndroidTV, Amazon Fire TV, Comcast Xfinity, Cox Contour, iOS, Android, and most recently, as a linear channel on Vizio Smart TVs. Future Today is the only full-stack streaming solution that packages branded channels and delivers audiences to watch them.
Atlantyca Media Contact: Sabrina Propper; Spropper.rpipr@gmail.com

Future Today Media Contact: Andrew Laszacs; andrew@bobgoldpr.com
ABOUT ATLANTYCA ENTERTAINMENT:
Atlantyca Entertainment is the award-winning, leading trans-media entertainment company maintaining Production & Distribution, Licensing, Publishing, Foreign Rights Sales and Atlantyca Live divisions. The company is highly recognized for managing the IP rights for its Geronimo Stilton, Bat Pat and Berry Bees brands and all of its franchises.  
Atlantyca is the well-known producer of a string of the globally successful animated children's productions: Geronimo Stilton, Bat Pat and Berry Bees. The company has produced three fully completed seasons (78×23') of the globally popular "Geronimo Stilton" the successful animated property featuring the adventures of the most famous mouse journalist;  "Bat Pat" is the spooky animated adventure-comedy (104×12'), delivering 52 all new, funnier, creepier and more entertaining episodes – the second season is a coproduction with Mondo TV Producciones Canarias with the participation of Rai Ragazzi (Italy) and RTVE (Spain) as broadcasting partner; completed the first season of "Berry Bees" (52×12'), an animated buzz-kicking spy-action series, a coproduction with Australia's SLR Productions, Ireland's Telegael and India's Studio Cosmo Maya with the participation of the broadcasters Rai Ragazzi (Italy) and Nine Network (Australia). "Berry Bees" has recently been recognized by garnering Italy's prestigious Diversity Media Awards for the Best Kids Series of the Year; and in 2021 received the MOIGE family-friendly TV award bestowed by the Italian Postal Police.
The Distribution arm represents a growing library of children's entertainment properties, including titles from Junior Catalogue of ZDF Enterprises for Italy, such as "School of Roars," "H20," "Dance Academy" and the brand new "The Muscleteers."
The Licensing division manages all of the international consumer brand extension and marketing & promotion initiatives for "Geronimo Stilton", "Bat Pat" and "Berry Bees" and all of the character spin-offs.  Atlantyca is the appointed Italian Licensing Agent for the Junior Catalogue of ZDF Enterprises, representing such titles as the popular "School of Roars" and the evergreen "Hello Maestro".
HappyKids is a FREE and SAFE app designed to educate and entertain millions of kids across multiple platforms every day. Parents trust HappyKids to provide kid-safe content for every age group with music, rhymes, stories, movies, popular shows, DIY, activity guides and more. The content is segmented by age group for 0-2 yrs. (toddlers), 2-4 yrs. (preschoolers), 4-6 years, and kids 6+. There are also separate sections for Kids movies & TV shows, gaming videos, and a featured section which offers the best of everything. HappyKids is available on Roku, Fire TV, Apple TV, xFinity, Vizio and most major connected TV and mobile devices.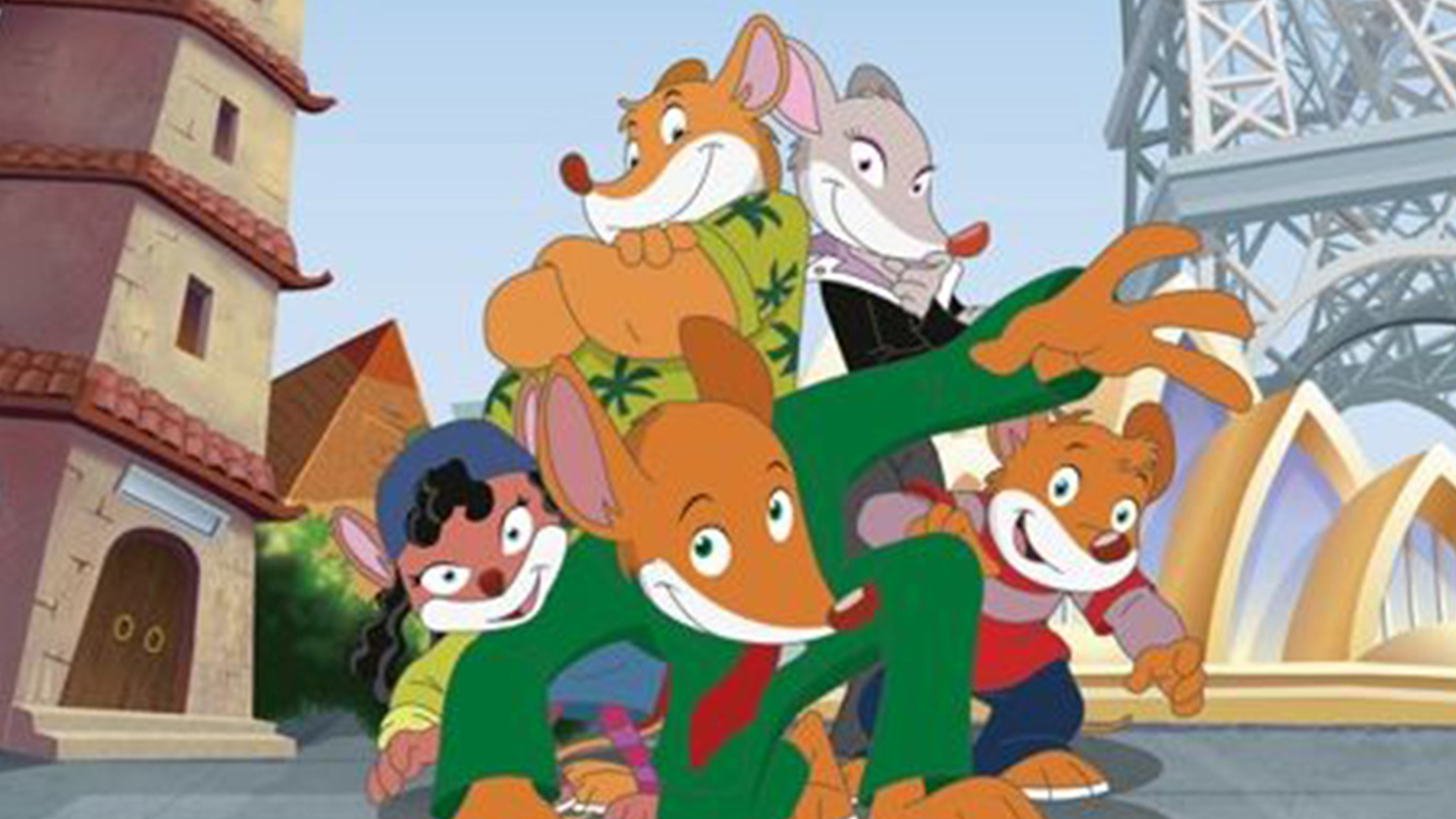 Have more questions?
Please be in touch – we look forward to hearing from you.