Future Today Continues Expansion Of Streaming Media Footprint With Launch On Cox Tv Platforms
May 21, 2020 – Menlo Park, CA
Future Today, the largest OTT publishing platform, today announced a new distribution deal with the recent launch of Fawesome, HappyKids.tv and FilmRise channels on Cox Contour TV and Contour Stream Player. The new agreement enables customers to discover and watch Future Today's premium content, which includes over 60,000 video assets across these three channels, featuring popular movies, TV shows and kids programming available from major studios and media companies.
The distribution expansion on Cox platforms is an important piece of the Future Today's vast expansion, which is underway. The company continues to grow at a rapid pace, with April bringing the best performance of its channels in company history – users are up over 125% YOY and streaming hours are up over 100% YOY. Similar to other streaming services, Future Today is also seeing a spike in consumption with viewership up nearly 30% since the beginning of the pandemic.
"We are pleased to be offering Cox customers all of our channels through Contour TV and Contour Stream Player," said Vikrant Mathur, COO and Co-Founder of Future Today. "In these trying times with families sheltering at home, the family and entertainment channels will be particularly compelling to viewers and are watched more than any other channels in their class across our platform."
Future Today's agreement with Cox marks its second PayTV deal. Future Today has also recently announced a carriage agreement with Comcast and branded entertainment channels with companies such as Lego, Adventure 2 Learning, and others. Future Today programming is currently available on every major streaming platform, including Roku, Amazon Fire TV, Apple, LG, Samsung, Vizio, Xbox, iOS and Android.
About Cox Communications
Cox Communications is committed to creating meaningful moments of human connection through broadband applications and services. The largest private telecom company in America, we proudly serve six million homes and businesses across 18 states. We're dedicated to empowering others to build a better future and celebrate diverse products, people, suppliers, communities and the characteristics that makes each one unique. Cox Communications is the largest division of Cox Enterprises, a family-owned business founded in 1898 by Governor James M. Cox.
About Future Today
Established in 2006, Future Today, Inc. is a pioneer and leader in the OTT media and technology landscape. The Company's cloud-based technology platform manages OTT services for more than 350 content owners, producers, distributors and major media companies helping them launch and monetize complex Connected TV channels across devices in a matter of days. To learn more about Future Today, please visit Future Today.
All Media Inquiries
Renee Maler
Philosophy PR + Marketing
510.499.9746
renee@philosophypr.com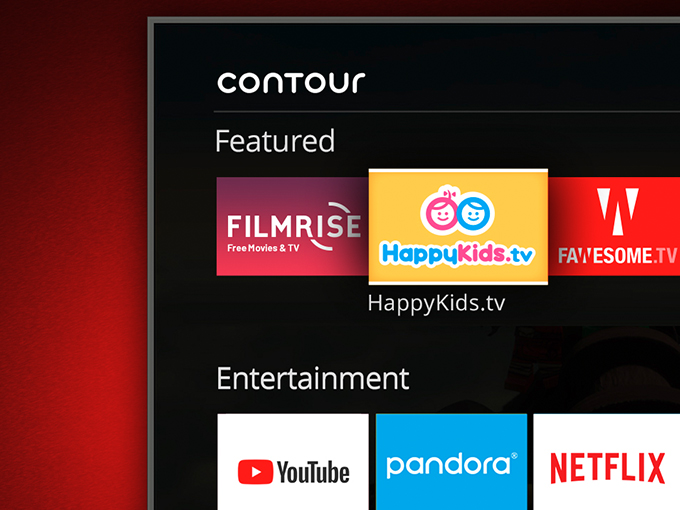 Have more questions?
Please be in touch – we look forward to hearing from you.