What Your Kids Can Watch Free on HappyKids.tv – April 2020
Top 5 Roku Channel for Kids Brings New Educational and Edutainment Favorites Into Homes During Lockdown
March 26, 2020 – Menlo Park
HappyKids.tv, a leading provider of kids programming on multiple streaming devices, has released its new titles for April, offering pre-schoolers and their parents popular series options during the extended Coronavirus lockdown. Here's what's slated for the coming month:
Ozzie Boo – An entertaining introduction to Ecology for preschoolers, with the Ozie Boo Team and their friends. The series presents an optimistic outlook and features high-quality real-world images. The Ozie Boo Team goes to school like all children around the world, but their school is the Nature School where they learn about the world and its inhabitants!
Mademoiselle Zazie – A series about friendship between Zazie and Max, who are inseparable best friends along with their group of friends Pedro, Tariq, Cindy and Abigail! The whole bunch takes us into their games and their daily adventures packed with comedy, funny ideas, and silliness as they solve everyday conflicts that kids face!
Guess What – The stories of Timothy and Annabel, two playful rabbits that love having fun and sharing their adventures with children. Their favorite game is solving puzzles. But before they find the solution of each mysterious question, our heroes enter into the Fantasy Land of Guesses where they meet lots of friends, collect clues to each mystery.
Raju the Rickshaw – Adventures take place in an imaginative, wholesome and eco-friendly world, full of color and fun. It is unique in its culture and universal in its appeal. Here we meet Raju, his friends Tina and Charlie and the whole gang of trucks and taxis, buses and bikes, while learning to take responsibility for one's actions, help a friend in need, and working as a team.
Patch Pillows – This charming series for young children, about a group of patchwork pillows and their many friends who all live in their colorful home of Patch Valley. Each episode interacts with its young audiences as the little Pillows teach the alphabet, how to count, what different shapes look like or what the colors of the rainbow are!
Leo the Wildlife Ranger – Join Junior Rangers Leo and Katie and their loyal dog Hero on exciting adventures around the world while learning about nature and wildlife!
Nutriventures – In a world dominated by the forces of evil, a group of little heroes discovers the power of healthy foods and embarks on a mission to save the world!
The Dr. Binocs Show – Learning is fun with Dr. Binocs as he take kids through a variety of topics, from shadows, to magnetism, Photosynthesis and many more subjects broken down in to easy lessons
Blippi – Fun and Educational videos for children! Kids will learn colors, shapes, numbers, and the alphabet, ABC's and so much more with Blippi's nursery rhymes, educational songs, and educational videos!
The Cat in The Hat – Take off on extraordinary adventures of scientific discovery with Sally, Nick and the Cat in the Hat! Its fun to learn when you travel along with the Cat in the Hat.
HappyKids.tv entertains and educates kids of all age group with music, rhymes, stories, DIY, activity guides and more. HappyKids aspires to make kids' screen time not a waste of time, but an experience that help them learn, become critical thinkers, develop social and emotional skills and even get up and move! Happykids.tv is available on phone, tablet, smart TV and connected TV devices.
About Future Today
Future Today is a leader in the ad-supported streaming media universe with its flagship channels – Fawesome and HappyKids – ranking in the top free channels on the various OTT platforms. The company launched its first OTT channel in 2011 and has since then grown to operate more than 700 content channels with over 70 million app installs, and manages a library of more than 200,000 film, television and digital content assets in a variety of categories including entertainment, movies, food, lifestyle, animation and kids. Established in 2006, Future Today, Inc. is a pioneer and leader in the OTT media and technology landscape. The company's cloud-based technology platform manages OTT services for more than 350 content owners, producers, distributors and major media companies helping them launch and monetize complex Connected TV channels across devices in a matter of days. To learn more about Future Today, please go here.
All Media Inquiries
Renee Maler
Philosophy PR + Marketing
510.499.9746
renee@philosophypr.com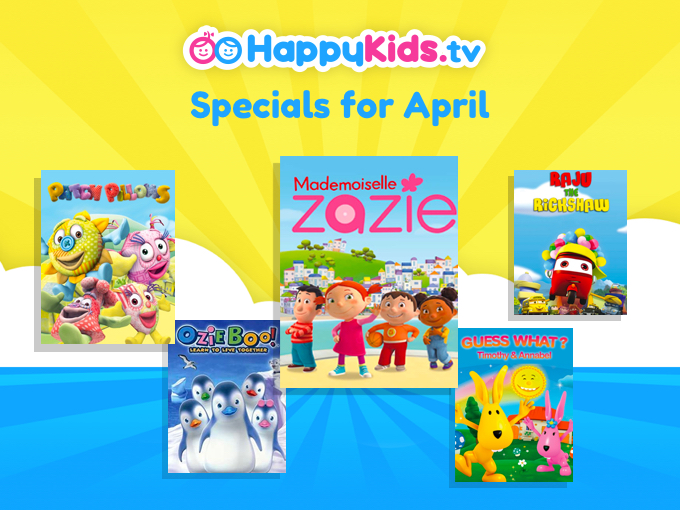 Have more questions?
Please be in touch – we look forward to hearing from you.