Talking Tom & Friends Animated Series Coming to Streaming Devices Nationwide as Outfit7 Limited Forges Partnership with Future Today, Inc.
Future Today, Inc. to Distribute Video On Demand Channel Across Multiple Platforms, Including Apple TV, Roku, Amazon Fire and More
October 10, 2018 – Menlo Park, CA
Future Today, the multi-platform video distribution company, has partnered with Outfit7 Limited, one of the world's fastest-growing multinational family entertainment companies to bring the phenomenally popular Talking Tom and Friends video content to even more global viewers. Over 200 animated episodes will be available on numerous OTT platforms, including Amazon Fire TV, Roku, and Apple TV, with potential for further expansion to other OTT platforms in the future.
"Talking Tom and Friends is a global family entertainment sensation. Fans around the world love to watch the adventures of this lovable group of friends, which makes this video content ideally suited to become the definitive multi-platform direct to consumer offer," says Vikrant Mathur, Co-Founder of Future Today, Inc. "Utilizing our cloud-based platform, even more Talking Tom and Friends fans across America can have a truly engaging on-demand entertainment experience featuring their favorite characters."
The deal follows hot on the heels of the success of the franchise's video content with over 27 billion views to date. The show is already broadcast on 170+ territories, including 22 online platforms. The newly forged partnership between Future Today and Outfit7 Limited will grow the viewership of these globally popular characters even further through Future Today's launch of a dedicated Talking Tom and Friends channel on Roku, Amazon Fire TV, and Apple TV. The Talking Tom and Friends app, meanwhile, will offer the franchise's programming – from short form episodes to the award-winning CGI animated series – on both smart TVs and streaming media devices in the US.
About FutureToday
Future Today, Inc. is a pioneer and leader in the OTT media and technology landscape having launched its first suite of OTT channels in 2011. Future Today works with over 350 Content Partners to help distribute, market and monetize their content by creating custom branded channels on platforms such as Roku, Amazon Fire T.V., Apple T.V., and Smart T.V.s. The company also operates Happykids.tv, which is the most popular free, ad-supported Kids & Family channel on streaming devices. To date, the company has amassed more than 60 million downloads of their more 700+ channels across a diverse segment of categories with Kids & Family being one of the largest. For more information, visit FutureToday.
About OutFit7
Outfit7 Limited is one of the world's fastest-growing multinational family entertainment companies. The company is best known for its flagship franchise, Talking Tom and Friends, which became an overnight global sensation when it launched in 2010. In the years since, Outfit7 has expanded its portfolio to include a suite of award-winning games, a 3D CGI animated series, digital video content, chart-topping music videos, and a licensing program in order to meet the amazing demand of its fans. In fact, Outfit7's games have now been downloaded over 8 billion times in total and up to 350 million fans play with them every month. It's game on, world. To learn more, please visit:Outfit7
Media Contact:
Michelle Orsi
Three.Sixty Marketing + Communications
michelle@360-comm.com
310.418.6430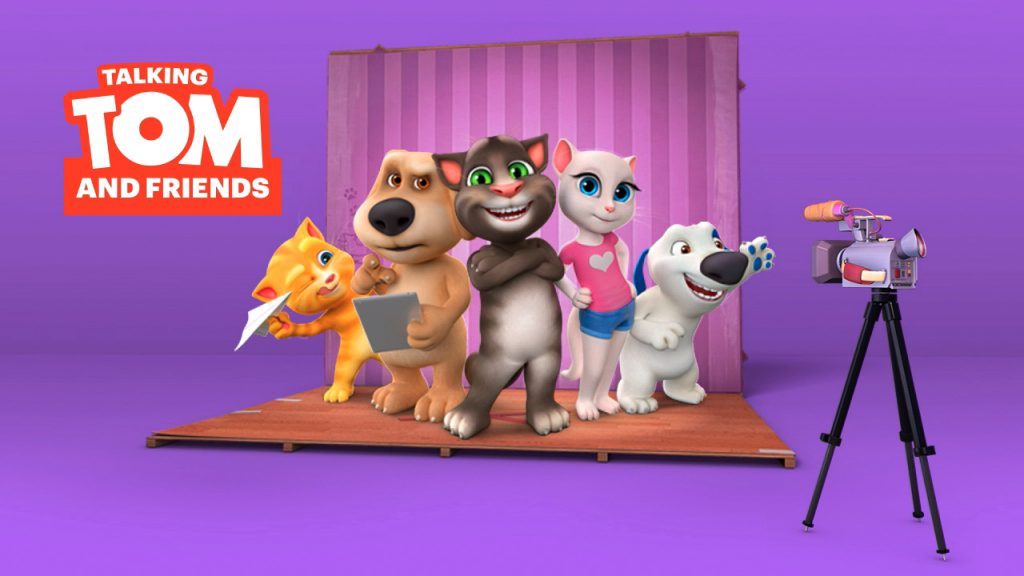 Have more questions?
Please be in touch – we look forward to hearing from you.